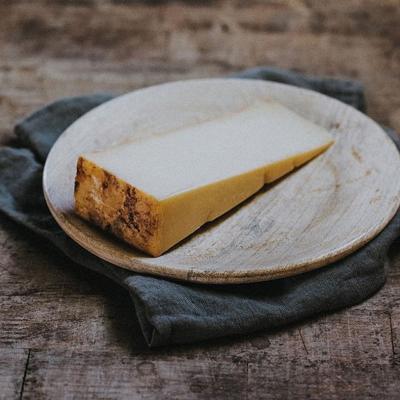 All pictures shown are for illustration purpose only. Actual product may vary.
Quicke's Oak Smoked Goat's Milk Cheddar Style
Handcrafted using locally-sourced goat's milk, clothbound and naturally matured, typically for 6 months. Cold smoked using oak chips from trees on their estate, giving the cheese a subtle smoky flavour with a nutty sweetness.
Sign up for a Trade Account
Provenance
Quickes Traditional, Devon
Product category
Smoked Cheese