Rowcliffe is Britain's leading importer and distributor of fine foods to the specialist Independent trade.
 
The story begins in 1967 with the young Anthony Rowcliffe resolving to change British attitudes to cheese.  Having discovered artisanal cheeses from small producers at a French market, he set off in 1966, armed with his best school boy French to sell red wax English cheeses in France.   Returning with quality speciality cheeses from all over Europe he went on to conquer the UK market and the cheese available today is thanks to Anthony's campaign to champion and support small producers.


We still uphold his values and our buying team munches and tastes frequently to ensure our range is ever evolving. Although Rowcliffe is known foremost for its unrivalled selection of cheeses, the range of products has increased significantly from those early days. The full offering now includes award-winning olives, the finest seafood, quality charcuterie, butters, olive oils, vinegars, luxury food and UK exclusive products. The team also relentlessly drives innovative new product development to shape and influence the industry.  
Specialist products go hand in hand with high end service. The working ethos established in 1967 has developed a comprehensive, expert and flexible team supporting customers' commercial needs.  A specialist food technical team unique to the industry uses scientific and legal knowledge to optimise and protect your trade and knowledgeable sales consultants help in-store to ensure our customers are always reassured. 
The ambition of Anthony is not forgotten. His son Tim, until his own recent retirement was flying the flag for hand-crafted traditions, maintaining the profile of quality producers and partnering with stores that keep the food stories alive. 
In January 2019 Ambrosi S.p.A, a premium specialty Italian cheese producer acquired (through the subsidiary Ambrosi (UK) Ltd),  Anthony Rowcliffe and Son Limited. Having had a long – term successful supply chain relationship and discovering the closely aligned ethos, the acquisition was considered by Anthony's son Tim Rowcliffe and Giuseppe Ambrosi to be a harmonious partnership. Ambrosi S.p.A head-quarters are based in Italy and is a majority family owned business with heritage that dates to 1942. At the heart of the company, are award winning specialty Italian cheeses with a wide range of traditional dairy products. The strengths of both businesses will be further developed to benefit customers and suppliers. Anthony Rowcliffe and Son Limited will operate as normal and under the Rowcliffe name. Sunit Mehta has been appointed as Managing Director and Sergio Raglio will support as Chairman. The team look forward to building upon the success and heritage that began in 1967 and look forward to an exciting future.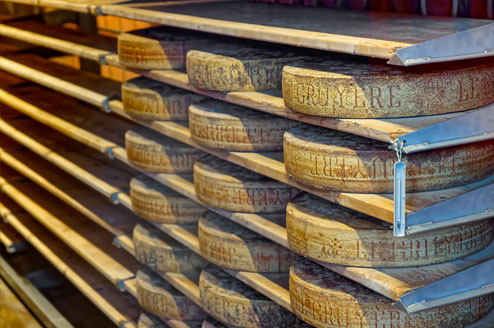 The company's wider expertise in selling British and Continental cheese continues to secure prestigious invitations to be represented on judging panels for the British Cheese Awards (BCA), World Cheese Awards (WCA), Great Yorkshire Show, Global Cheese Awards, International Cheese Awards along with the high profile Concours Général cheese judging competition in France.