Deli-cious Olive Oil infused with Black Truffle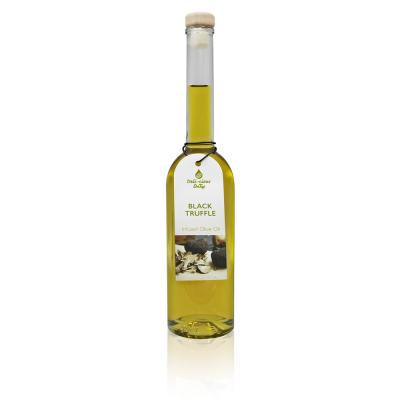 All pictures shown are for illustration purpose only. Actual product may vary.
Deli-cious Olive Oil infused with Black Truffle
Arbequiña olives are harvested, pressed, and the oil blended with a softer, lighter olive oil and infused with a unique, high quality black summer truffle aroma. Unlike many available truffle oils which use 'off the shelf" flavourings, this Deli-cious oil is developed by a collaboration between a Michelin starred chef and top in-house flavourist to achieve the most authentic tasting truffle flavour and aroma. Rich, pungent and earthy, a few drops go a long way!
Please note tags, refillable bottles and stoppers are available on the 'Equipment & Bottles' page.
*Please note this product will be supplied in 5 litre containers and not in bottles. The image is not representative of the product packaging delivered to store and is a sample image only.
Sign up for a Trade Account
Provenance
Deli-cious On Tap Oils & Vinegars