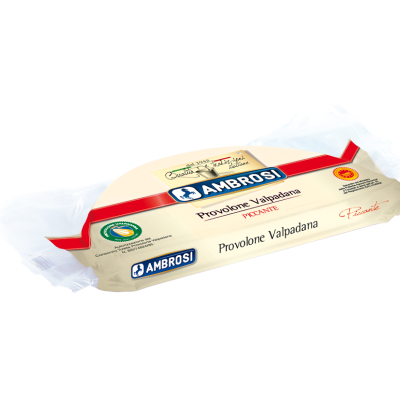 All pictures shown are for illustration purpose only. Actual product may vary.
Ambrosi Provolone Valpadana DOC Piccante
Provolone Piccante is a rich and slightly pungent cheese. Aged 6-12 months with a sharp, spicy flavour.Like mozzarella, provolone belongs to the pasta filata family of cheeses. It is produced by stretching fresh cheese curds into a taffy-like consistency and then molding the curd into the existing form. The entire process, at Ambrosi, is carried out by humans and their expert hands.
Sign up for a Trade Account