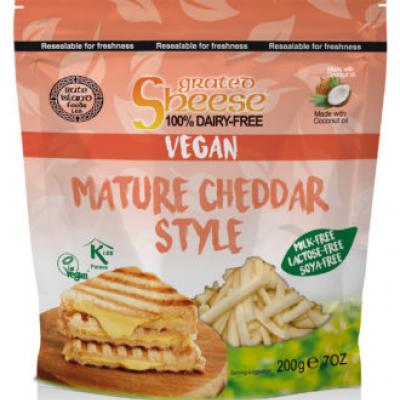 All pictures shown are for illustration purpose only. Actual product may vary.
Mature Cheddar Style Sheese - Grated
Mature Cheddar style Sheese is a 100% soya and dairy free cheese alternative made with coconut oil. It's free from lactose, gluten and produced using animal free processes. It's kosher and perfect for vegans and anybody looking to substitute dairy from their diet.
Sign up for a Trade Account
Provenance
Bute Island Foods
Place of origin
Argyll and Bute