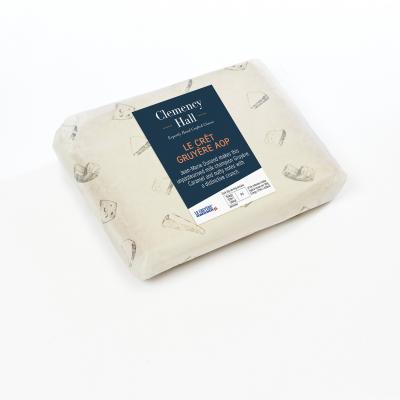 All pictures shown are for illustration purpose only. Actual product may vary.
Clemency Hall Le Crêt Gruyère
Handmade in the mountains of the Fribourg region using fresh unpasteurised cow's milk from eight local farms. Matured for 12 months, it has a complex flavour, full of sweet caramel notes and a rich nuttiness.
Winner in the Great Taste Awards 2021.
Sign up for a Trade Account
Place of origin
Switzerland