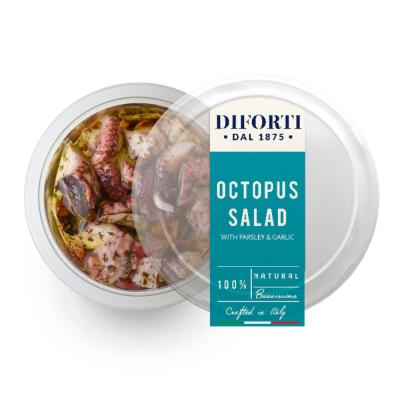 All pictures shown are for illustration purpose only. Actual product may vary.
Diforti Octopus Salad
Freshly steamed and chopped octopus with parsley and garlic, it's ready to serve straight from the tub.
Sign up for a Trade Account
MOLLUSCS (51%) ((Octopus (70%) Giant Squid Tentacles (30%)), Sunflower Oil, Wine Vinegar, Salt, Dried Parsley (0.2%) Dried Garlic (0.2%) Acidity Regulator: Citric Acid.