Pitchfork Cheddar is the new kid on the block in the traditional Cheddar world. A cheese released to quiet, understated fanfare in 2018 preferring to let the quality speak for itself, soon became the industry's worst kept secret when it won best British Cheese and Best Mature Cheddar at the 2020 World Cheese Awards gaining Supergold status.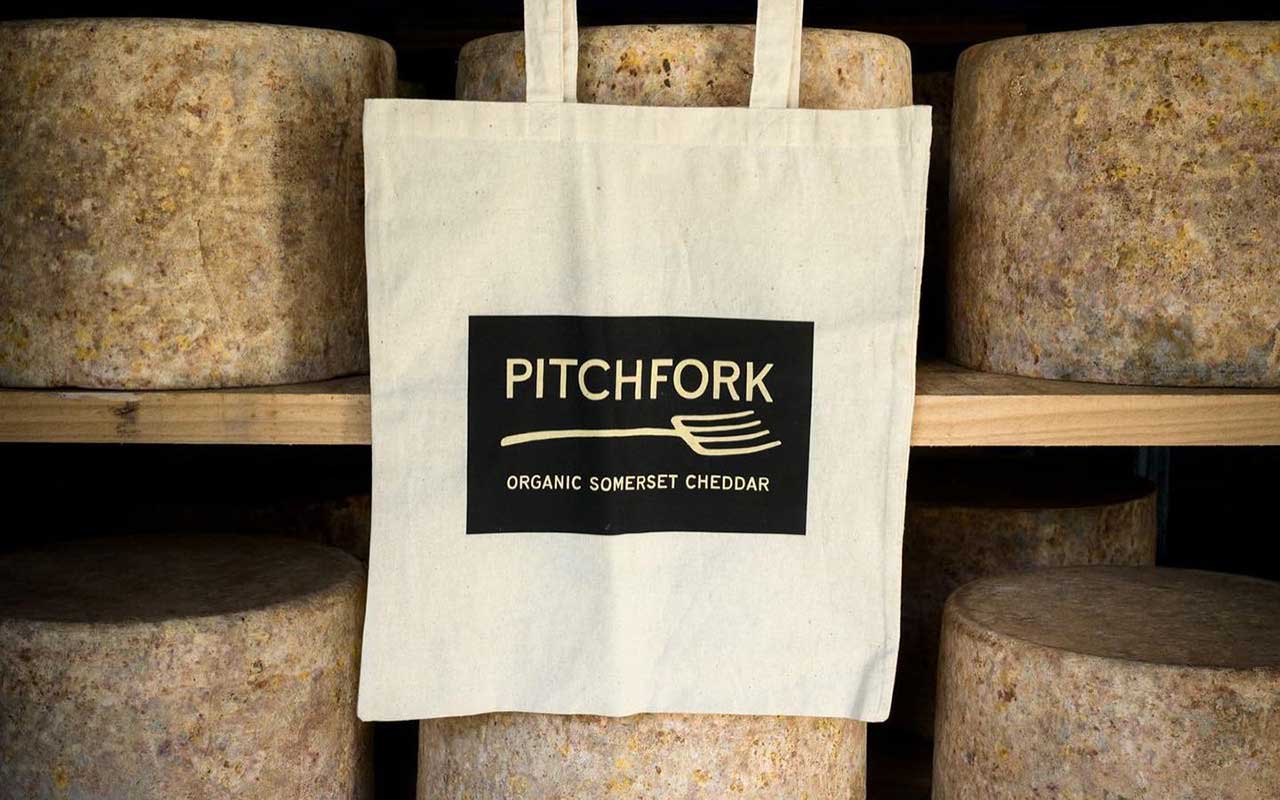 Made by the brilliant Trethowan Brothers at their immaculate dairy in Puxton, Somerset this stunning raw milk, organic, cloth bound Cheddar is a cut above the rest. Todd and Maughan's meticulous attention to detail coupled with an almost encyclopaedic knowledge of cheese making, gained over the last 25 years, shines through in the eating.
Pitchfork Cheddar has a wonderful dense and creamy texture and is distinguished by its full-bodied flavour with just the right amount of kick on the finish. And its perfect with a glass of Somerset cider! I speak from experience as I was lucky enough to have spent a raucous evening in their company gulping cider and eating their cheese on Bristols Princes wharf so I speak from experience!
In 1946 legendary New York dodgers baseball manager Leo Durocher famously said "nice guys finish last".
The Trethowan Brothers prove this oh so wrong.....