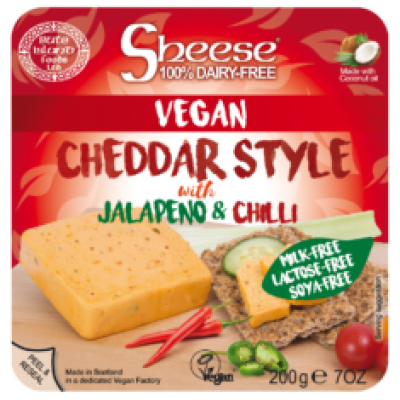 All pictures shown are for illustration purpose only. Actual product may vary.
Cheddar Style Sheese with Jalapeno and Chilli
A vegan cheese alternative with plenty of tang and a little bite to match, it's perfect for enlivening sandwiches and toasties, plus it's great used in all kinds of Mexican dishes including wraps and Quesadillas.
Sign up for a Trade Account
Provenance
Bute Island Foods
Place of origin
Argyll and Bute