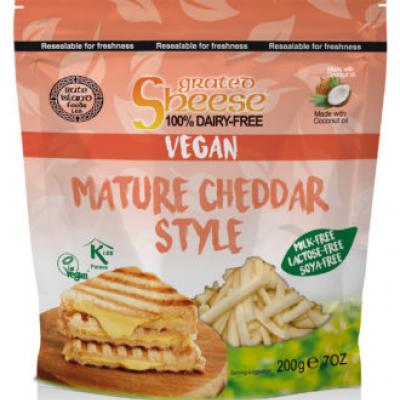 All pictures shown are for illustration purpose only. Actual product may vary.
Mature Cheddar Style Sheese Grated
Grated Mature Cheddar style Sheese is a handy dairy free alternative to cheese.
It's made with coconut oil and is perfect for people with specialist diets such as vegan, kosher and lactose intolerance.
£9.84
Place of origin
Argyll and Bute
Vegan
Provenance
Bute Island Foods