Clemency Hall Garlic Stuffed Olives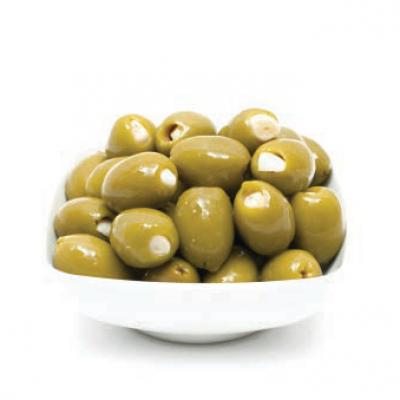 All pictures shown are for illustration purpose only. Actual product may vary.
Clemency Hall Garlic Stuffed Olives
Green olives stuffed with garlic.
Sign up for a Trade Account
Olives Stuffed with Garlic (59%), Water, Sunflower Oil, Salt, Wine Vinegar, Fresh Parsley, Extra Virgin Olive Oil, Herbs (Mint, Chilli). May contain milk, egg. Rarely olive stones may be found. Produced in Italy from material of EU and NON-EU origin.
Keep refrigerated at 0-5°C. Once opened keep refrigerated. Ensure the contents are covered by the brine and consume within 14 days.
pitted