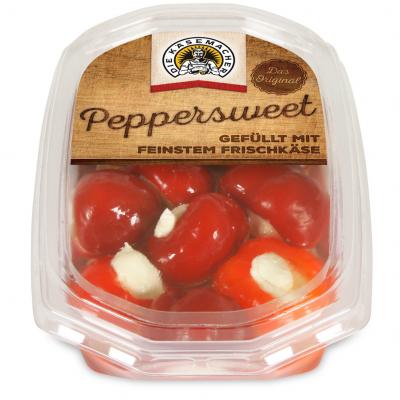 All pictures shown are for illustration purpose only. Actual product may vary.
Peppersweets
Mild sweet peppers stuffed with fresh cream cheese and marinated in herby vegetable oil. Pre-packed.
Die Käsemacher produces a range of stuffed fruit and vegetables. Not only are they striking to display and serve but they are delicious too!
Sign up for a Trade Account