Clemency Hall Mediterranean Mixed Olives
Please be aware that on Thursday 30th June, Rowcliffe will be having their Monthly stock take. This unfortunately means that orders received after 1pm will not be processed until Friday 1st July and delivered on Tuesday 5th July.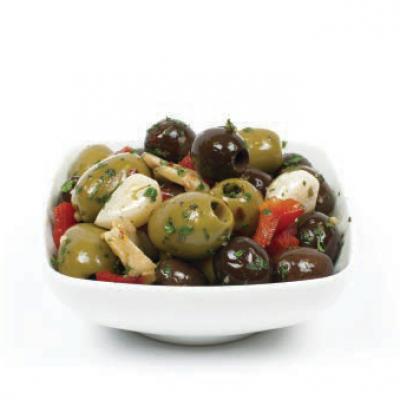 All pictures shown are for illustration purpose only. Actual product may vary.
Clemency Hall Mediterranean Mixed Olives
Marinated green & black pitted olives with peppers, mushrooms & garlic.
Sign up for a Trade Account
Green & Black Pitted Olives (41%), Water, Garlic Cloves (6%), Mushrooms (6%) (Agaricus Bisporus), Sweet Peppers (6%), Sunflower Oil, Salt, Wine Vinegar, Fresh Parsley, Extra Virgin Olive Oil, Herbs (Mint, Chilli). May contain milk, egg. Rarely olive stones may be found.
pitted