Clemency Hall Garlic Stuffed Olives
Please be aware that on Thursday 30th June, Rowcliffe will be having their Monthly stock take. This unfortunately means that orders received after 1pm will not be processed until Friday 1st July and delivered on Tuesday 5th July.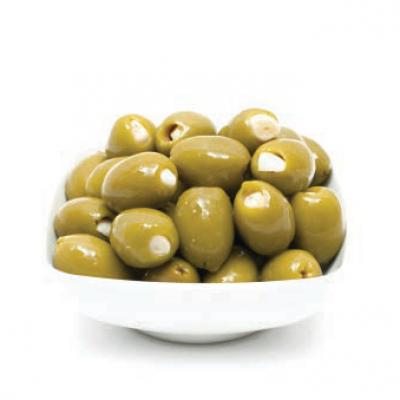 All pictures shown are for illustration purpose only. Actual product may vary.
Clemency Hall Garlic Stuffed Olives
Green olives stuffed with garlic.
Sign up for a Trade Account
Olives Stuffed with Garlic (59%), Water, Sunflower Oil, Salt, Wine Vinegar, Fresh Parsley, Extra Virgin Olive Oil, Herbs (Mint, Chilli). May contain milk, egg. Rarely olive stones may be found. Produced in Italy from material of EU and NON-EU origin.
Keep refrigerated at 0-5°C. Once opened keep refrigerated. Ensure the contents are covered by the brine and consume within 14 days.
pitted