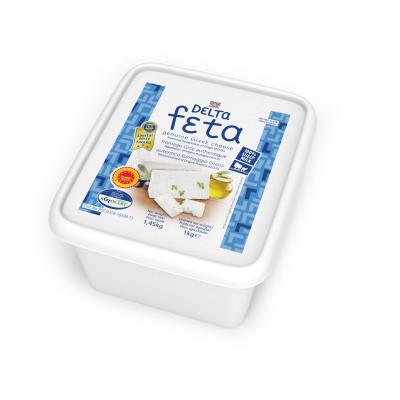 All pictures shown are for illustration purpose only. Actual product may vary.
Delta Feta in Brine 1kg DOP
This Feta cheese is true to its origins, made in Greece at the feet of Mount Olympus, in the traditional and PDO certified way. Its rich, slightly piquant and acid taste forms its unique, strong character. Enjoy it as a delicious starter, in your salads or as an ingredient in cooking.
Sign up for a Trade Account
Place of origin
Other European