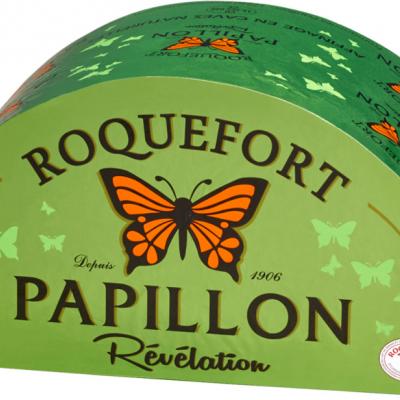 All pictures shown are for illustration purpose only. Actual product may vary.
Roquefort Papillon Revelation (AOC)
Superb cheese from Papillon, on the softer and more mellow side. A light buttery taste with a subtle, smooth texture.
Sign up for a Trade Account
The Roquefort Papillon Révélation is characterized by its balanced and elegant quality. This cheese is characterized by its subtle, elegant and complex flavours where the taste of sheep's milk is not crushed by the powerful penicillium, with a light buttery taste. Its white paste is strewn with broad blue gashes. Its texture is melting, very subtle and smooth.