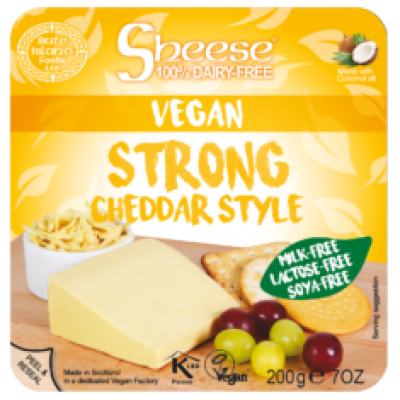 All pictures shown are for illustration purpose only. Actual product may vary.
Strong Cheddar Style Sheese Wedge
Strong Cheddar style has of course evolved over the years, and now comes in a wedge-shaped block, which is especially handy if you intend on grating it. The new and improved Strong Cheddar also melts great, making it very versatile for all kinds of recipes where you need a non-dairy cheese alternative to bring your meals to life.
£12.00
Place of origin
Argyll and Bute
Vegan
Provenance
Bute Island Foods