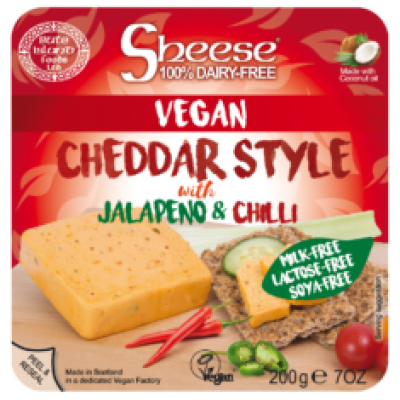 All pictures shown are for illustration purpose only. Actual product may vary.
Mature cheddar style Sheese with Jalapeno and Chilli (block)
If you a fancy a vegan cheese with plenty of tang and a little bite to match, then you'll simply love the dairy free Cheddar style with Jalapeno and Chilli! It's perfect for enlivening sandwiches and toasties, plus it's great used in all kinds of Mexican dishes including wraps and Quesadillas.
£11.94
Place of origin
Argyll and Bute
Provenance
Bute Island Foods