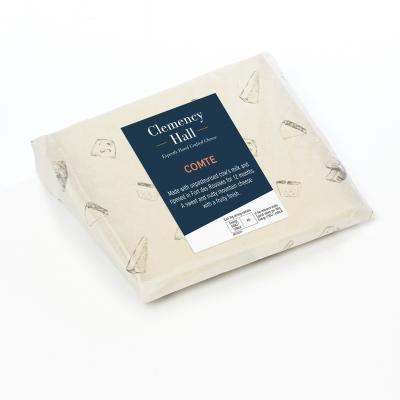 All pictures shown are for illustration purpose only. Actual product may vary.
Clemency Hall Comté (AOC)
This hard mountain cheese is matured in caves giving it a unique taste, texture and colour. Roasted nut aromas and a sweet finish.It is part of the Rowcliffe exclusive Clemency Hall range. The range has artisanal cheeses, hand selected and expertly hand cut. The cheeses are about quality, character, heritage and we are dedicated to small and genuine makers.
£3.61