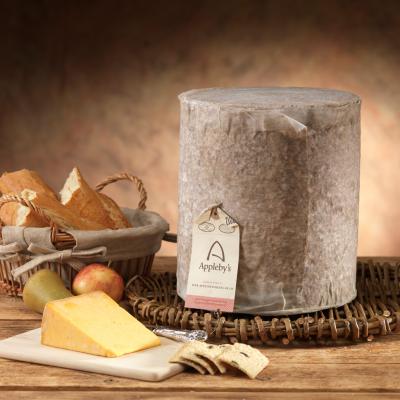 All pictures shown are for illustration purpose only. Actual product may vary.
Clemency Hall Cheshire Appleby
A cloth-wrapped, farmhouse cheese with a clean, zesty flavour and a rich, mouth-watering finish. Appleby are the only remaining producers of real calico bound traditional Cheshire cheese. It is part of the Rowcliffe exclusive Clemency Hall range, named after the daughter of Tim Rowcliffe, our esteemed chairman. The range has 24 artisanal cheeses, hand selected and expertly hand cut. The cheeses are about quality, character, heritage and we are dedicated to small and genuine makers.
£2.40
Provenance
Appleby's Cheshire