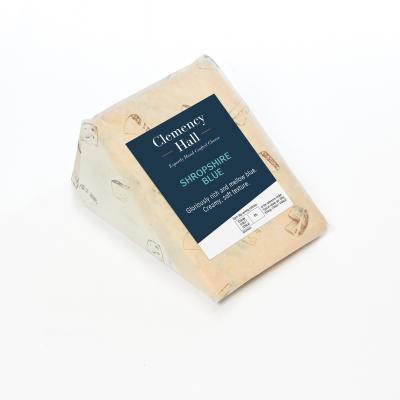 All pictures shown are for illustration purpose only. Actual product may vary.
Clemency Hall Shropshire Blue By Colston Bassett
A superb mellow and well-rounded blue cheese with a soft texture. There is a wonderful contrast of colours between the orange of the curd and the blue veins. It is part of the Rowcliffe exclusive Clemency Hall range. The range has artisanal cheeses, hand selected and expertly hand cut. The cheeses are about quality, character, heritage and we are dedicated to small and genuine makers.
Sign up for a Trade Account
Provenance
Colston Bassett Dairy, Nottinghamshire
Place of origin
Nottinghamshire