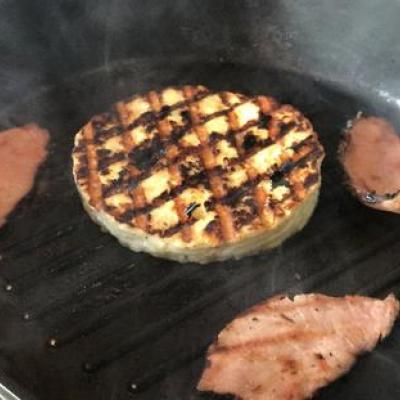 All pictures shown are for illustration purpose only. Actual product may vary.
Anglum Plain Burgers
A Fresh cheese, Hand-made using raw milk to develop natural micro floral within 48 hours. Anglum is gravity drained in individual cheese baskets, fresh unripened pure white cheese, uncooked has a flaky layered texture with a subtle pi-quant, floral and buttery briny flavour. When cooked becomes a buttery savoury marshmallow. If charred has meaty and umami flavours.
Sign up for a Trade Account