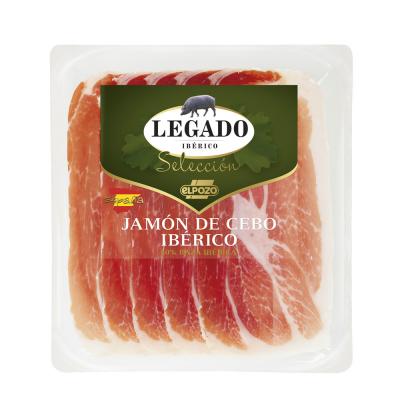 All pictures shown are for illustration purpose only. Actual product may vary.
Iberico Ham - Pre-Pack
The Ibérico pig is believed to be a descendant of the early Mediterranean wild boar - a native of Iberian Peninsula. The process for making Ibérico ham is similar to the Serrano type, following the same stages of salting, washing, resting, drying and maturation in cellars. However, the fact that the drying and maturation are allowed to occur naturally means, that Ibérico ham qualifies as a completely artisan product. This fact also affects the entire production cycle, which has to start at the coldest point in winter or early spring so as to be able to take advantage - during the subsequent drying stage, of the slow and gradual increase in temperature leading up to summer.
Sign up for a Trade Account
You may also be interested in